AC Milan will face Newcastle United in their first Champions League match of the season on September 20 at 00:45 Beijing time. Defender Fikayo Tomori attended the pre-match press conference, where he shared his disappointment at not being able to play alongside his teammates last week and his determination to contribute to the team's success in the upcoming match. He expressed hope for a strong start to the Champions League campaign.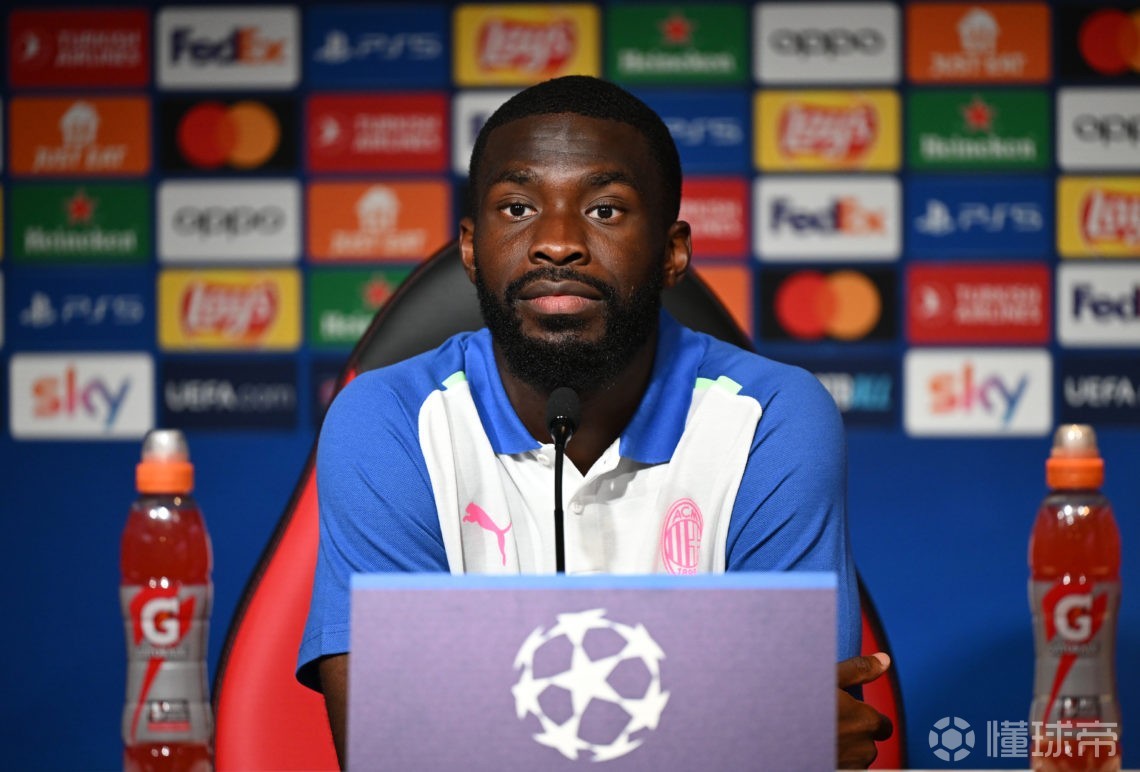 Regarding the reunion with former teammate Sandro Tonali, Tomori expressed his pleasure at being able to see him again. They have played many games together, and it's a joy to be reunited so soon after Tonali's departure. However, Tomori emphasized that once the match starts, friendship will be put aside. The focus will be on winning the game, and they can resume their friendship after the final whistle.
When asked about the potential of Rafael Leao to fill the shoes of Messi, Ronaldo, or Neymar in the future, Tomori expressed optimism. Since joining AC Milan, Leao has shown significant improvement and has already made an impact in last year's Champions League games. Tomori believes that Leao has the potential to become one of the next generation's top superstars and hopes to see him shine in the upcoming match.
Suddenly, a power outage occurred in Milano, causing a delay in the press conference. After a while, the electricity was restored, and the press conference continued.
Tomori spoke highly of Newcastle United, describing them as a strong team with great attacking capabilities and physicality in defense. He mentioned that they tend to rely on long passes and that AC Milan is well aware of what to expect from the match. The team needs to showcase their strengths both with and without the ball to come out on top.When asked about the reunion with Zlatan Ibrahimovic, Tomori expressed the impact the veteran striker has on the team. Ibrahimovic has provided a boost of confidence through his presence and speeches in the dressing room. The entire team respects him greatly, and his leadership adds an extra dimension to their game.In conclusion, Tomori emphasized the team's determination to succeed in the Champions League opener against Newcastle United. Despite the disappointment of not playing in the previous match, he is eager to make a positive contribution on the field. The reunion with Tonali and Ibrahimovic adds a level of excitement, but ultimately, the focus is on winning the game and starting the European campaign on a high note.